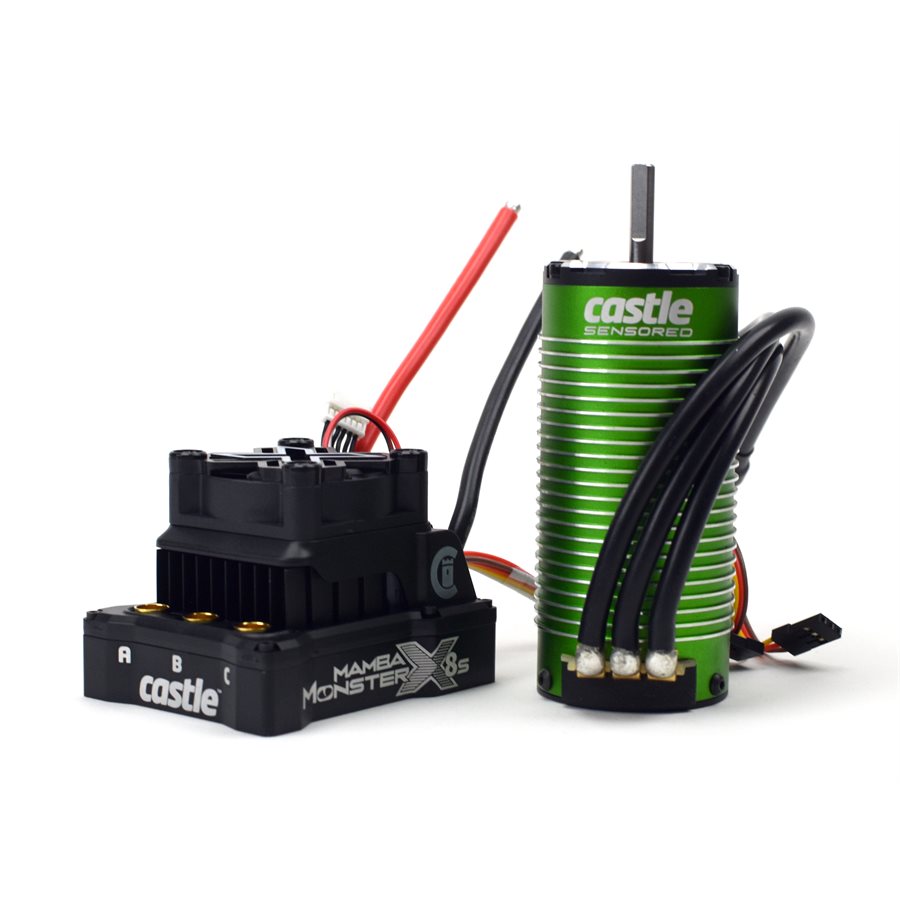 MORE POWER. COOLER TEMPS. LONGER RUNS.
Experience higher efficiency, advanced features and improved optimization for your stock upgrade or build with Castle's legendary brushless power. The MAMBA MONSTER X 8S, 33.6V ESC W/1520-1650KV SENSORED COMBO is a perfect upgrade for 1/8, 1/7 and 1/6 scale vehicles weighing up to 18lbs and up to 8S LiPo. The 1520-1650Kv has all of the secret sauce that the big brother 1717-1650Kv has, but in a more compact diameter, fitting into smaller spaces without modifications to your chassis.

The MAMBA MONSTER X 8S utilizes Castle's breakthrough technology CRYO-DRIVE™. By reducing the rate at which the ESC heats up and removing heat more efficiently, your setup will be able to handle higher gear ratios, in heavier vehicles, with longer runs.
Compatible with:
*Modifications may be needed to fit Mamba Monster X 8S.
**Mamba Monster X 8S may be compatible with other 1/8, 1/7, & 1/6 scale vehicles weighing up to 18lbs.